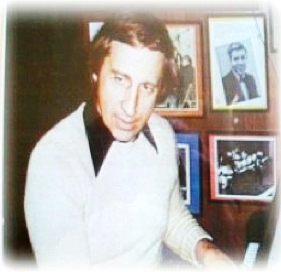 Russell Faith 
Master Musician and Founder of The Newtown School of Music
Composer, arranger, lyricist, record producer, conductor, vocal coach, pianist, guitarist…what can't Russell Faith do? As a songwriter, Russell has written for Frank Sinatra, Nat King Cole, Sarah Vaughn, Andrea McArdle, Frankie Avalon, Jose Feliciano, the Four Aces, Conway Twitty, Loretta Lynn, Annette Funicello, the Four Freshman, Fabian and a host of other notable recording artists. Some of Faiths' most popular songs, co-written with Clarence Kehner, are the #5 hit Frankie Avalon's "Bobby Sox to Stockings,"(songwriter Richard DiCicco also contributed), "Somewhere in Your Heart," a Top 20 hit for Frank Sinatra and the title track of Sarah Vaughn's Snowbound album (also recorded in 2001 by Barbra Streisand). Russell has also penned a number of motion picture theme songs and soundtrack hits, the most memorable being Voyage to the Bottom of the Sea.
He started playing the guitar at age 7, performing in churches and bars – sneaked into the latter by his father. As a teenager, he began writing songs, eventually composing tunes for the likes of Frank Sinatra, Frankie Avalon and Sarah Vaughan. For more than 40 years, he gave singing lessons at his Newtown School of Music, watching his students go on to careers on Broadway and in Hollywood.
Russell Faith passed away on September 1, 2004.
They called Russell H. Faith "Mr. Music."